Valentine's day is arriving soon. Shops are full of flowers, chocolates, and cute gifts which you can buy for your loved one. Some people must have already made their preparations for this big day. But there must be others who are crumbling under the pressure of Valentine's Day. Doesn't matter if you are married, in a happy relationship or just dating, you must desire to make Valentine's Day special for your partner. Flowers, chocolates, gifts? Everybody does that. Here are some extra things that can help you impress your valentine.
1. Breakfast in Bed
If you are wondering how to impress your valentine? Let them sleep in! Let them have a few extra hours of sleep! Get up early in the morning and get started in the kitchen. Breakfast doesn't have to be something extravagant. It can be as simple as eggs and toast. If you want to take things one step further, cook something that has meaning to them. It can be something that their mother used to make, or grandmother, something that has the essence of childhood. 
2. Movie Night
Movie night is a great, low-budget idea for Valentine's Day. If you and your partner are movie buffs then this date should be a smooth sail. Pick out the movie you want to watch, prepare a comfy spot, and gather your favorite snacks. That's it! You are all set.
If you are a college student and cannot afford a giant TV, use a projector to get the movie theater feel. It is better to have a cozy spread on the floor with your comforter and a bunch of pillows. And just snuggle in.
Read Also: Visit these 10 Best Theaters in Delhi
3. Night in a Hotel Room
It may sound boring, but if you are a married couple with kids, this might be the one thing you need. If you and your wife spend most of your time with your kids, then this can be a simple way to impress your valentine. 
Make a reservation at a fancy hotel, and relax with your partner. Pair this experience with a dinner date. Dress up, go to a nice restaurant, talk to each other, just the two of you. 
4. Night Under the Stars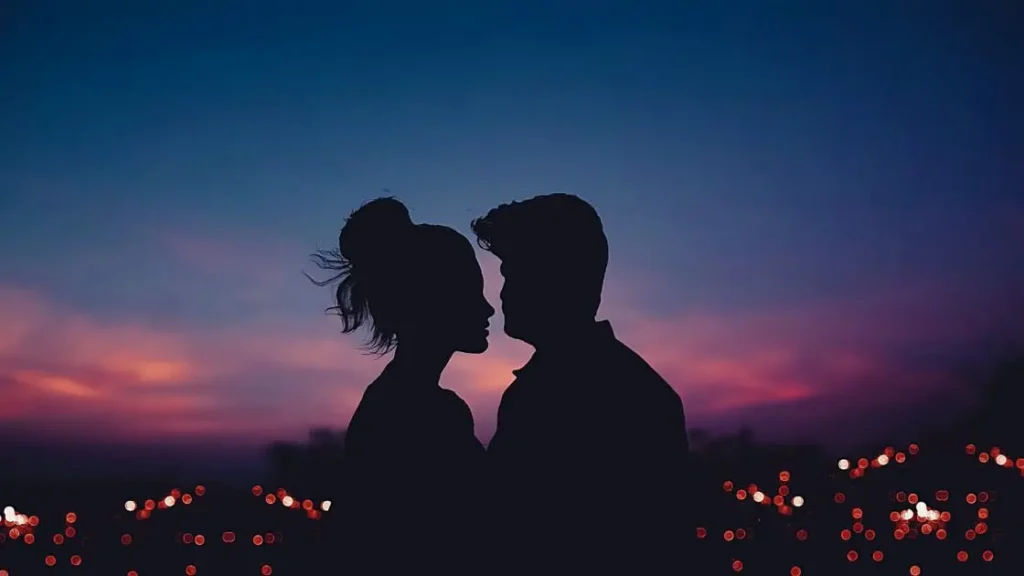 This works best if you own a house. Post dinner, move to the terrace with your partner. Prepare a comfortable area where you both can just lie down and watch the open sky. You can add some soft and romantic music to this mix. It is sure to impress your valentine. Elevate the experience with some wine and fruits. 
5. Luxury Vacation
Plan a luxury vacation to impress your valentine. Pick a romantic destination and add tons of activities to your day. The best thing about a vacation is you can add or subtract whatever you like. You can go on dinner dates, shopping sprees, or spend the day out in nature. If you are looking into how to impress a boy you can indulge in one of his favorite activities. 
~ADVERTISMENT~
Continue Reading Below
6. Couples Cooking
If you and your partner have not been able to spend some quality time together then you should include couples cooking in your to-do list. Couples cooking on Valentine's Day is more than just a simple way to connect. Not only are you sharing the kitchen but also creating something delicious. Couple cooking can also help your partner open up to you more. 
Remember that cooking is not the goal here, it is spending time with your partner. 
Read also: #8 Reasons Why Dating in Delhi is Different
7. Couples Massage
If you both want to just relax and detach from the world, a day of self-care is what you need. Book a couples massage for you and your partner and see the stress vanish. Couples massage makes more sense if you both spend a major portion of your days in a stressful job. This is the ultimate form of self-care.
If you want to make things extra special for your girlfriend or wife, book her a manicure and pedicure session. She would definitely appreciate it.
8. Lazy Picnic
A lazy picnic is a great idea for a date if you desire to keep things super intimate. Look for a cozy place, it could be on the beach or near a lake. Pack some snacks and beverages, a mat to sit on, and some games to make the best of your day. Don't forget to dress comfortably and carry bug repellents. Comfortable footwear is a must.
9. Perfect Gift
The stress of finding the perfect gift can drown most people. But you shouldn't be worried. You just need to keep a few things in mind while picking out a gift. How useful is the gift to your partner? It doesn't mean you give dish soap to your partner. It simply means that you get a gift that your partner might not use often but could really help them. 
You can also get something that reminds them of a special time in their life. This can be an artifact, perfume, or a piece of jewelry.
10. Epic Proposal
Valentine's day is the best time to propose. If you and your partner are willing to spend the rest of your lives together then what are you waiting for? To make your proposal epic, plan a dinner date, dress formally, and hire a photographer to capture the moment. There can be nothing better than a ring on Valentine's Day
~ADVERTISMENT~
Continue Reading Below
Here are some ways you can impress your valentine. Remember it is not about what you do on that one day, but about what you do every day. Don't forget to show appreciation to your partner as much as possible!