Delhiites have a unique perspective on mental health, which is reflected in their way of interacting with those who are mentally aware. As one of the most rapidly developing cities in India, Delhi's fast-paced lifestyle can be challenging for mental health and emotional health. 
The article examines 6 different aspects of how Delhiites view and react to those with a diagnosis of mental illness- from self and community, to family members. Each aspect explores the reactions from both sides- the person afflicted, as well as close family members. The article explores why people in Delhi have such a unique perspective on mental health and how they react to it. It also provides a glimpse into the lived realities of people with mental illness and their families in an attempt to improve the societal outlook on mental health.
1. Delhiites don't believe mental illnesses can be an impediment to excelling in life
For Delhiites, the idea of mental health being at the center of a person's life is a notion that is hard to grasp. Unlike in the West, many people in Delhi cannot relate to someone who doesn't have similar "performing hours/ functionalities" due to mental health concerns. Even for those people undergoing mental illness like schizophrenia or bipolar disorder, may not be taken seriously by many.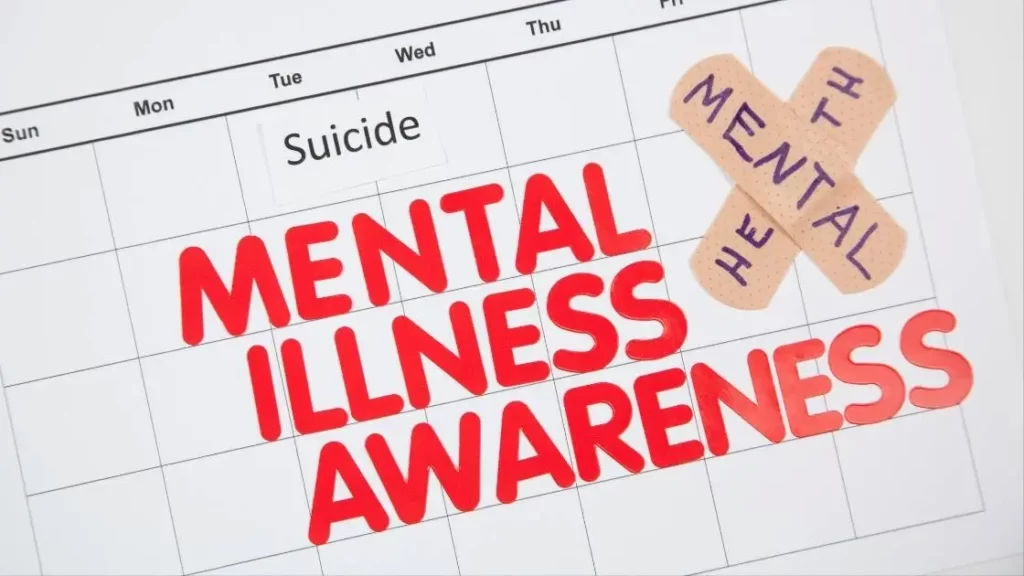 2. People from Delhi aren't aware about mental illness
The lack of awareness about mental illness is reflected in how people react to sufferers and their families. There are generally two ways in which people respond- either by rejecting what the other person says, or defending them and trying to help. The lack of awareness means that people treat those who have a mental illness without respect, even when their own friends and family members are afflicted.
3. There is fear and stigma surrounding mental illness in Delhi
Stigma has been a long-standing problem in Delhi, due to the belief that those with mental illness are dangerous to their family, friends and society. This results in people being hesitant of talking about them or treating them for fear of being judged by others. 
4. People from Delhi have different perceptions about family members living in the same house together
In a city plagued by different stereotypes about mental illness, attitudes towards families who have a member with a diagnosis of mental illness differ greatly. Delhiites have a unique way of understanding other families' lives and interactions with those who are mentally aware. This is also reflected in how they interact with their own relatives who live with them, either alone or in an extended family setting.
5. People from Delhi don't understand how to support the mentally ill
As people from Delhi understand very little about mental health, the ways in which they support it are also unique. There are two widely accepted ways of helping those with mental illness- either by providing emotional and financial assistance or by providing crisis management. However, there is no in between. Even as people talk to their close family members about it, there is a lack of understanding about how to help in such situations for all involved.
6. People from Delhi have different definitions of mental illness
Delhiites have many different perceptions on what constitutes mental illness, which has led to the creation of various stigma-inflicted labels over time. Labeling someone with a diagnosis of mental illness has become so common in Delhi that it isn't seen as anything out of the ordinary.
Takeaway
The personal perceptions that people in Delhi have about mental health have been shaped by the uniqueness of their own realities. However, even though it is important to acknowledge these differences, improving understanding of mental health is necessary to reshape the way people in Delhi perceive and react to those who are mentally aware.
~ADVERTISMENT~
Continue Reading Below
To help deal with this issue, there are multiple initiatives that could help in reducing Delhi's growing menace of mental illness. These include increasing awareness and understanding of how to help sufferers, as well as helping them to overcome the various forms of stigma they face. There are many different initiatives that could provide such help- from counseling centers run by private organizations to government campaigns and events with strong backing from the government. Moreover, there are some online platforms like ManoShala that offer group therapy sessions like art therapy workshop, mental health caregiver workshop to break the stigma!