Eating fruits make you fresh but eating dry fruits makes you refreshed!
But do we prefer eating dry fruits over delicious cookies and chocolates? Out of 10 people, 8 of them will say No. A little swapping of these cookies over a handful of dry fruits can do wonders! 
Let's first take a closer look at some of these benefits and then suggest you some places in Delhi where you can get the best dry fruits!
Keeps Heart Healthy
Enhances Immunity
Helps in weight loss
Enhances memory  and brain health
Makes your bones strong
Lower chances of Cancer
Glowy skin (don't we all want this?)
Curing Constipating and improving bowel movement
Prevents depression and anxiety
We think we made up 70% of your mind by just listing down the benefits … Without wasting much time (before you change your mind!)  here are some Dry fruits markets in Delhi:
KHARI BAOLI Dry Fruit Market
Khari Baoli market, near the Red Fort, behind the Masjid is India's biggest dry fruit wholesale market. Do you know the market is running since the late 17th century during the Mughal period? The market of Khair Baoli is very crowded, you will barely get space to walk comfortably. Once you will enter the market there is a full lane of shops that sells a wide variety of dry fruits. Californian almonds, golden raisins, black seedless dates, dry peaches, and apples are easily available in this market. If you have been searching for high-quality saffron, then this is the best market to buy from. Many dry fruits are imported from foreign countries.
Market Timings: 11:30 am to 7 pm
Nearest Metro Station: Chandni Chowk (Yellow Line)
Closed on: Sundays
~ADVERTISMENT~
Continue Reading Below
Read Also: 20 Delhi Famous Food items that you must try as a delhiite 
LAXMI NAGAR Dry Fruit Market
You must have been to laxmi nagar market either for buying things from mangal bazar or for buying books! But do you know that Laxmi Nagar is also famous for dry fruits? Yes, there is a whole lane of shops selling high-quality dry fruits. These shops even have decorative potlis and thalis to pack the dry fruits for your special occasions. 
Market Timings: 10:30 am to 9 pm
Nearest Metro Station: Laxmi Nagar (Blue Line)
Closed on: Mondays
LAJPAT NAGAR Dry Fruit Market
Apart from selling accessories, clothes, and home decor items, this market also has some shops which are famous for selling dry fruits which are not only affordable but also of high quality. One such store is Sindhi Dry Fruits, where you can get a wide variety of dry fruits. You will be surprised to know that this shop dates back to the late 1930s!
Market Timings: 11 am to 9 pm
Nearest Metro Station: Lajpat Nagar (Pink and Violet Line)
Closed on: Mondays
~ADVERTISMENT~
Continue Reading Below
OTHER DRY FRUITS MARKETS IN DELHI
INA Market: This market in South Delhi is popular for its fresh produce and food items. You can find a good selection of dry fruits here, including dates, figs, apricots, and more.
Chawri Bazaar: This market in Old Delhi is known for its wholesale dry fruit sellers. You can find a large selection of dry fruits at affordable prices.
Paharganj Market: This market is known for its budget-friendly shopping options. You can find a variety of dry fruits here, including almonds, raisins, figs, and more.
Tips to store Dry Fruits:
Choose the right container: Use an airtight container to store dry fruits. This will prevent moisture from getting in and keep the fruits fresh for a longer period of time. Glass jars or plastic containers with tight-fitting lids work well.
Keep away from sunlight: Store dry fruits in a cool, dry place away from direct sunlight. Sunlight can cause the fruits to lose their color, texture, and flavor.
Use a desiccant: Add a desiccant like silica gel packets to the container to absorb any excess moisture. This will help prevent the dry fruits from getting moldy.
Don't mix different types of fruits: Avoid mixing different types of dry fruits in the same container. This can cause the flavors to mix and affect the taste of the fruits.
Check for freshness: Check the dry fruits regularly for freshness. If you notice any signs of mold or spoilage, discard the fruits immediately.
Refrigerate for longer storage: For longer storage, you can also store dry fruits in the refrigerator. Place them in an airtight container and keep them in the fridge for up to six months.
Frequently Asked Questions
Are there any famous shops in Khari Baoli for dry fruits?
Yes, there are some famous shops that you can rely on for buying dry fruits like Shyam stores, Hansraj Dry fruits,Gopi Chand Hari Chand, and Jaggi stores.
Which is the most costly dry fruit in India?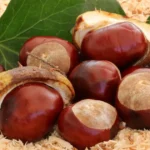 Chestnut is the costliest dry fruit in India.
What are some common types of dry fruits?
Some common types of dry fruits include raisins, apricots, dates, figs, prunes, cranberries, and cherries.
How long do dry fruits last?
Dry fruits can last for several months to a year depending on the type of fruit and how they are stored. It is important to check them regularly for freshness and discard any that show signs of mold or spoilage.
How should I store dry fruits?
Dry fruits should be stored in an airtight container in a cool, dry place away from sunlight. You can also use a desiccant such as silica gel packets to absorb excess moisture and keep the fruits fresh.
Conclusion
Delhi has a number of markets where you can find a wide variety of dry fruits. These markets offer a range of options at different price points, making it convenient for shoppers to find what they need. Dry fruits are a healthy addition to your diet and are a convenient snack option that can help you stay full and energized throughout the day. Make a change today!
Note: It is always recommended to purchase dry fruits from trusted and reputed sellers to ensure their quality and freshness.