The city of Delhi was first established at a place near the Yamuna river by Anangapala from the Tomara dynasty. He brought with him a large number of people and animals and soon transformed this area into a prosperous city.
Anangapala's successor, Prithviraj Chauhan, is credited with having constructed several monuments in Delhi including the Qutub Minar complex, after whom the "city" is named. 
However, for most part of its history until British colonialism, Delhi has served as a provincial town . It was not until 1788 that this small city became one of India's major metropolitan cities . At the time of Independence, Delhi was the largest city in South Asia and by far the richest.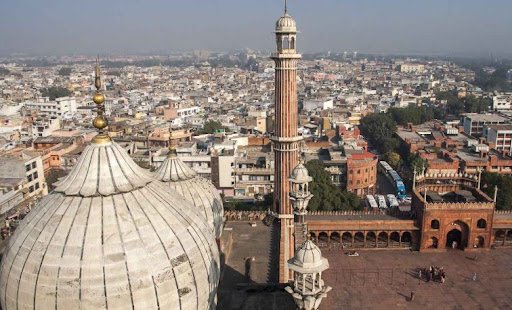 Digging into the history
In 1948, both Karam Singh and his father Karam Singh who had led Sikhs into a new era in Indian politics, were elected from Delhi defeating Swatantra Party's Subhas Chandra Bose in a very close race.  In 1967, Charan Singh became India's longest-serving Chief Minister for seven consecutive terms. He also served as Deputy Prime Minister twice during Jawaharlal Nehru's premiership. He was also appointed Governor of Rajasthan twice.
Since 1947, the city has been ruled by Indira Gandhi and Rajiv Gandhi for 21 years and 20 years respectively, the two most powerful women leaders in India's history. They were famous for their leadership abilities as part of the Indian National Congress party.
And the saga continues…
Charan Singh's son Ajit Singh, who belonged to the Janata Dal (Secular), became Chief Minister of Delhi in December 1993 when his party formed a government without Congress supporting outside votes after leading a coalition against the incumbent Sheila Dikshit-led Congress Party. Ajit Singh held that office till May 1994 and then briefly in 1996 before being defeated in the election. After the 1997 general election, the Congress won a majority in Parliament. This was the first time that an incumbent government had been re-elected with a full majority. The Election Commission of India announced the results of the general elections on 3 May 1998: Out of 543 elected seats, Congress won 291, Bharatiya Janata Party won 161 and other parties winning 14 seats. This is considered to be one of its worst defeats till date due to widespread anger against corruption.
Read Also: Top 13 Airbnbs Delhi with pool for spending an amazing weekend
In the 1998 general election, the Congress won 141 seats out of 543 seats. The BJP emerged as the single largest party with 160 seats. The BJP and its allies forming a coalition called the National Democratic Alliance (NDA) under the leadership of A.B. Vajpayee, with 166 seats in all had a majority of 23 votes over all other parties combined in Lok Sabha to form government at the center. Uma Bharati was made minister for water resources and Gopinath Munde for rural development ministry at centre level in the incumbent BJP-NDA Government led by A.B. Vajpayee.
In the Union Territory of Delhi, BJP won 95 seats, Congress 38 seats, and Others 5 seats. In the 1998 General Elections, the BJP-led NDA government at the center returned to power with a majority of 23 votes with support from INC (12) BJD (2), and JD(U)( 1). The NDA coalition under Vajpayee's leadership became the first government in Independent India to complete five years in office and complete its term without getting a single vote loss in Lok Sabha during this time. 
~ADVERTISMENT~
Continue Reading Below
Read Also: Who was the only woman ruler of Delhi sultanate?
And finally
In the 2004 Indian general election, BJP joined hands with Left parties to fight the general elections as "Mahagathbandhan". The "Mahagathbandhan" won 25 out of 70 seats in the Lok Sabha election, with most of the seats won by CPI(M). The INC won only 8 seats, the lowest since independence.
In the 2004 Indian general election, BJP-led NDA won 303 out of 543 Lok Sabha seats. The United Progressive Alliance (UPA) government, led by Dr. Manmohan Singh as Prime Minister, ruled India during the period 2004 to 2014. It was defeated in the 2014 general elections and a new government came to power in India under Prime Minister Narendra Modi from May 2014 onward.